This article contains 3 examples for Unitronics Servo for UniStream Series:
Unistream_070_Servo_Multiple_Positions:

This example enables you to create a sequence of movements in steps. You can enter in a table position, velocity, acceleration ,declaration and time for the next step to be executed.
Then you can start the sequence and view the status of position and velocity.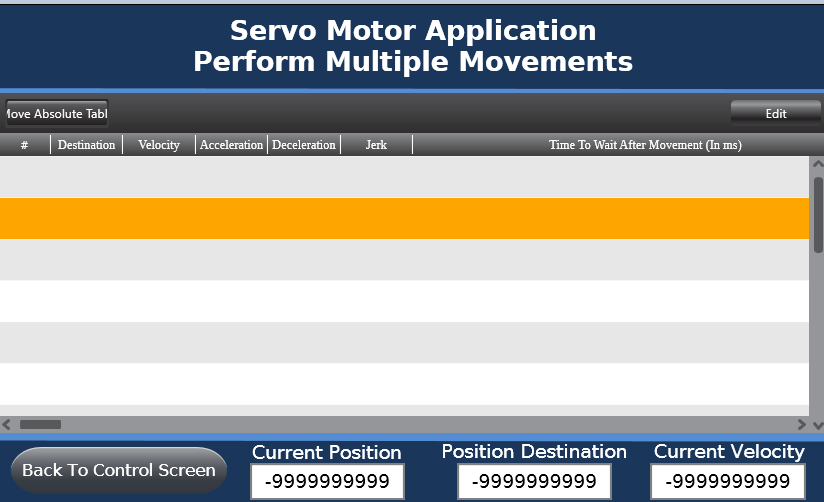 UniStream_070_Servo_Go_To_Position_Then_To_torque:

This example enables you to set a position and torque. Once you start the process the motor will:
1.Move to the required position
2. Apply to required torque
3. Return to original position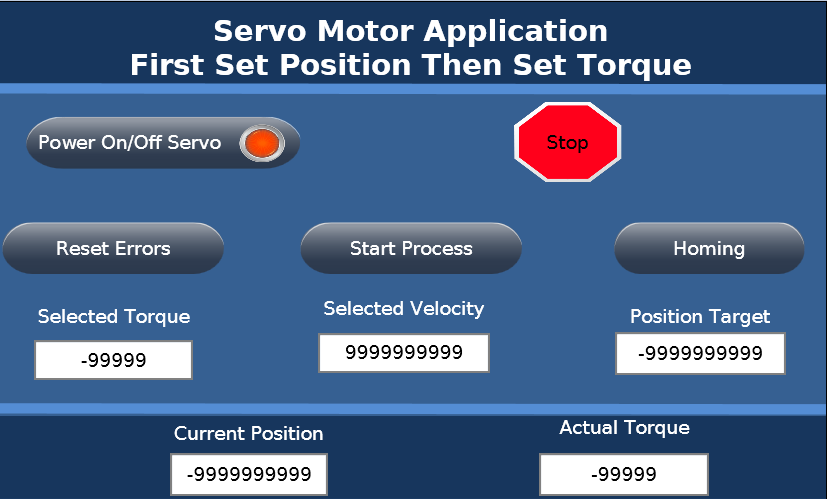 Unistream_070_Servo_Go_To_Position_By_Velocity:

This example enables you to go to a position by velocity control. This might be good for application with high inertia.