In case you are using a portrait orientation and viewing the HMI screen over a PC VNC client please do the following:
1. Download VNC Viewer PLUS by RealVNC - click HERE to open the download page.
2. After download and installing the VNC client, connect the VNC vncserver.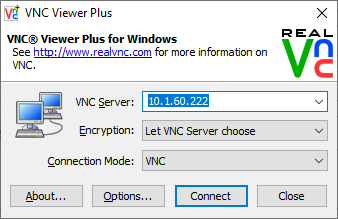 3. After connection you can use the tool bar for rotating the screen by clicking on the ROTATE icon:

Note: the VNC Viewer Plus is a trial version for 60 days.