How to connect USL to USC via VNC
The USC default IP is 192.168.1.4.
Please make sure VNC option was enabled in the USC application (or any PLC you would like to VNC to)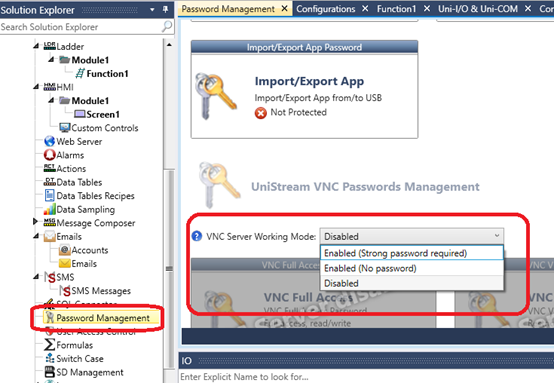 The USL default IP address is 192.168.1.5.
On power up the USL will display the screen below: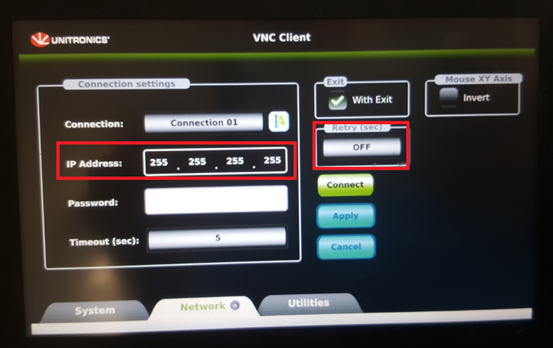 Configure the PLC IP address you would like to connect to, and set password in case it was added in the PLC VNC option.
An automatic connection can be added by pressing the Retry button.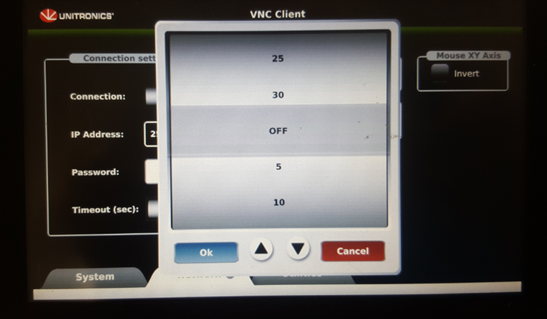 Once the USL is on , it will try to connect to the USC Automatically.
It is also optional to configure the USP panel to work as USL.
From UniApps --> Display & Audio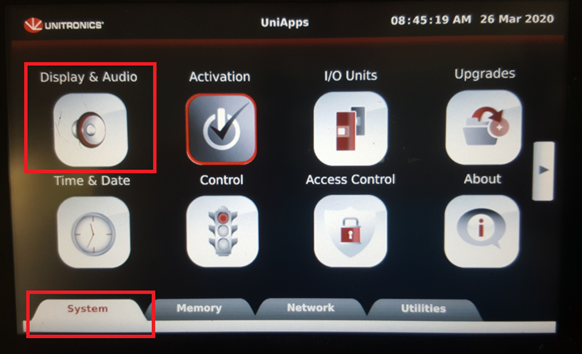 Select "Run as UniStream display"
The USP will boot and will behave now as UniStream display. (No need for CPU in this case).